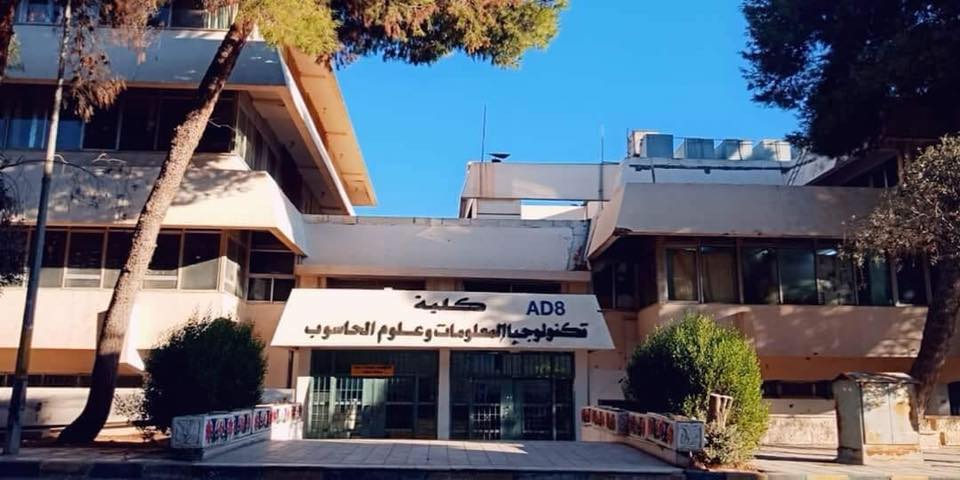 In 2002, the Faculty of Information Technology and Computer Science was established at Yarmouk University by a decision of the Higher Education Council in accordance to his majesty King Abdullah II instructions to keep pace with the advancement of technology and computer science in developed countries and to meet the needs of the local, regional and global markets. The core of the establishment of the faculty was the Department of Computer Science, which was established as a department affiliated to the Faculty of Science in 1980, where it was the first department to grant a bachelor degree in Computer Science among Jordanian universities, and then the department started offering a master degree in Computer Science in 2000. Upon the establishment of the college, three departments were approved; Computer Science, Computer Information Systems and Management Information Systems Departments.

In 2003, a new master program in Computer Information Systems has been accredited. Four years later, the department of Management Information Systems has established a novel master degree in management information systems and it was a unique program between all other Jordanian universities. As a result, the faculty included six different degrees.

Currently, the faculty of information technology and computer science contains more than 50 elite Ph.D. holders graduated from top tier universities from USA, Canada, UK, Europe and etc. The student body size of the faculty is approximated to be more than 1400 from Jordan and other Arab Countries.

The faculty is distinguished by its modern programs that keep pace with the regulation and rules of the Accreditation Commission for Higher Education in Jordan and the requirements of the local, regional and global labor market. As an example, all faculty programs contain graduation project, where students are grouped together, under a guidance of an advisor, in order to create a solution to a real-world problem which encompass their learning throughout their study and to promote their communication and presentation skills as well as their team work.

The faculty includes more than 25 laboratories that enhance the practical arm of the education process, where they include more than 800 modern computers that have all required software. In addition, their exist special type laboratories for specified tracks such as multimedia lab, parallel processing lab, Oracle lab and software engineering lab. As a breakthrough in the region, the faculty established a distinguished lab for disabled people and included all tools and software that guarantee the establishment of equal opportunity rights of education.

Several faculty members have obtained distinguished grants from internal and external entities for supporting their research and applications in the field of information technology.  The total amount of grants exceeded 3,000,000 USD. These generous grants were provided from USAID, ERASUMS. ERASMUS+, TEMPUS and RSF