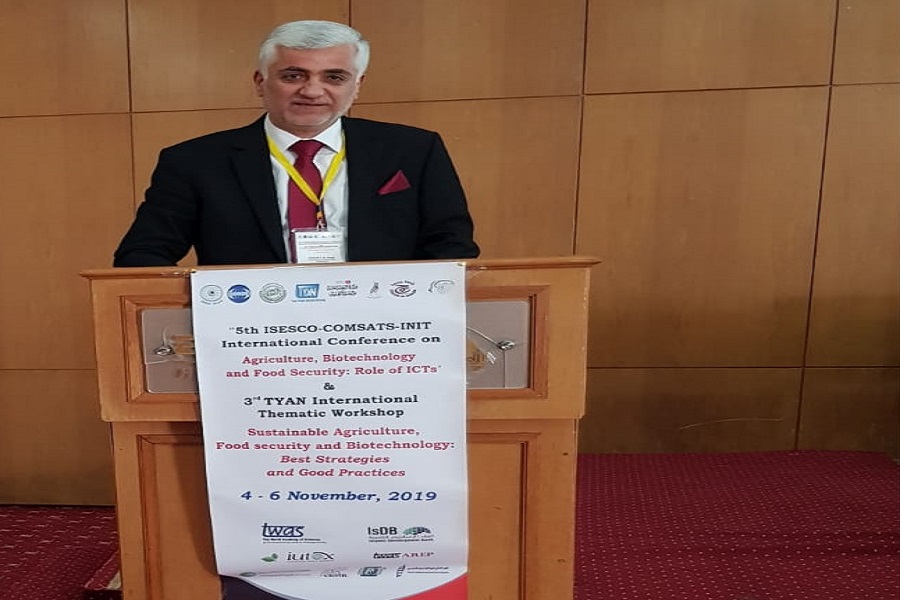 Prof. Ahmed Al-Taani at the Faculty of Information Technology and Computer Science at Yarmouk University - Department of Computer Science - participated in the activities of the Fifth International Conference "The Role of Information and Communication Technology in Agriculture, Biotechnology and Food Security", which was held recently at the University of Monastir, Tunisia, organized by ISESCO and the Islamic Network International Information Technology.
 During his participation, Al-Taani presented a working paper entitled "The latest methods of artificial intelligence in agriculture and food security", which dealt with the latest research that used algorithms and applications of artificial intelligence such as expert systems and artificial neural networks in the field of agriculture, which includes smart irrigation methods, breeding and management of crops, and modern strategies In food security.
Researchers from 25 Arab and foreign countries specialized in agriculture, biotechnology and food security participated in the conference.