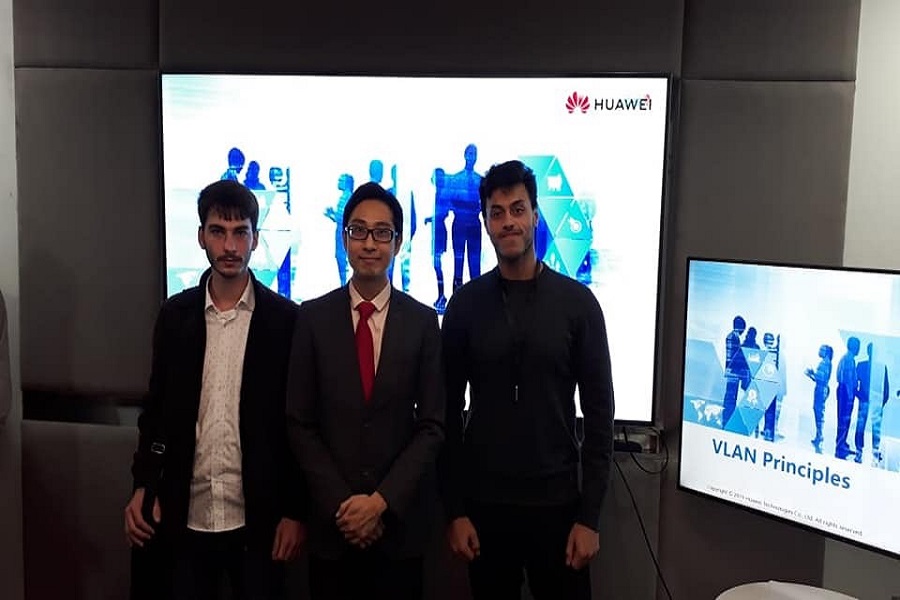 Mansour Al-Homoud, from the Faculty of Information Technology and Computer Science at Yarmouk University, was able to qualify for the Huawei Global Competition, which will be held in China at the end of this month, during his participation in the activities of the Huawei ICT Competition 2019, which was held with the participation of 760 students from 15 Jordanian universities.
It is noteworthy that 78 students from the faculties of information technology and computer sciences, and Hijjawi for technological engineering at the university participated in the competition, and the student Mansour Al-Hamoud from the Faculty of Information Technology, and student Mohammed Noor Al-Rawabdeh from Hijjawi College for the second phase, which included 25 students from all Jordanian universities At Huawei, Amman, where students trained for two days, they took the HCIA Certification Exam and Huawei's National Exam and qualified for the Global Competition, where Hammoud was able to pass them to qualify for the Global Competition.
Huawei's competition aims to develop students' skills with the latest technology related to artificial intelligence, computer networks and its protection systems, Internet of thins (IOT) technology, cloud computing and the big data to connect university students and companies, in addition to providing employment opportunities for outstanding students of Huawei and its agents.